---
About half an hour away from Muncie is located Fairmount, whose claim to fame lies in its James Dean memorabilia. In the small town is located the largest museum of all things Dean, Dean's Grave, birthplace, bike collection and other things related to this man. Despite popular thought, Dean only appeared in a few movies such as Rebel Without A Cause and The Giant before his untimely death in a car accident. Finding the grave was easier said than done and is not as easy to find as other graves in the world, such as Jim Morrison's in France - you literally have to trudge through knee deep snow to get to it and even then have a hard time distinguishing it from others. The actual tombstone seen here is one of four that has been used, as the previous were stolen by die hard fans...
---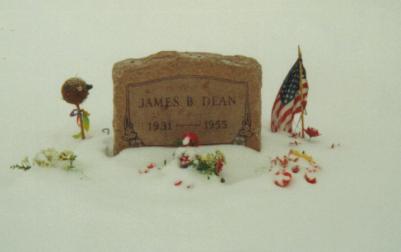 James Dean's Grave, Fairmount
---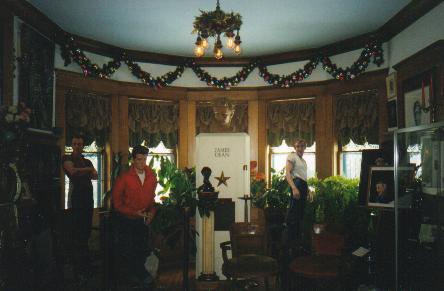 James Dean Museum, Fairmount
---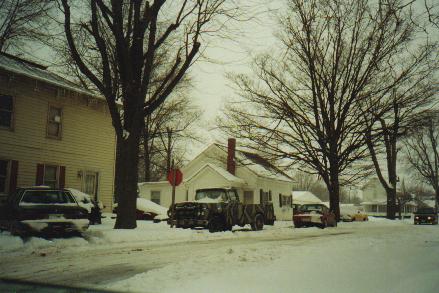 Redneck Car, Fairmount
The first sign of rednecks came with this camouflaged ute...
---
[Muncie] [Indianapolis] [Fairmount] [Nashville]
[Indiana] [New York] [Arkansas] [Tennessee] [Illinois]
---
The Benjamina Fund of The Judean People's Front.
©BenjaminHorton.2000