---
From Glascow, it was time to go to the small hamlet known as Gretna Green - whose claim to fame is an old Blacksmith's shop. Also indluded are some shots coming back over the border.
---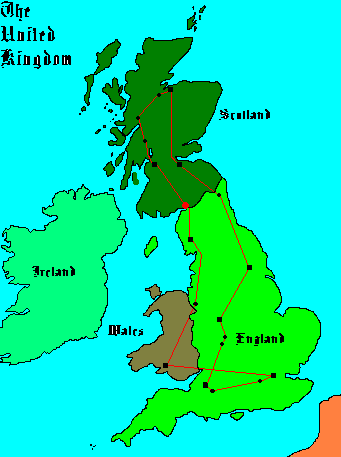 ---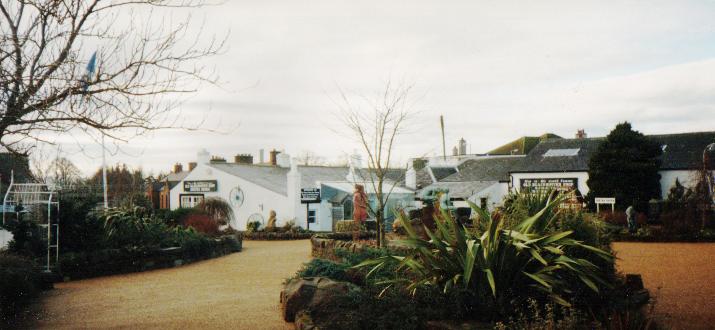 The Blacksmith of Gretna Green, 20.01.00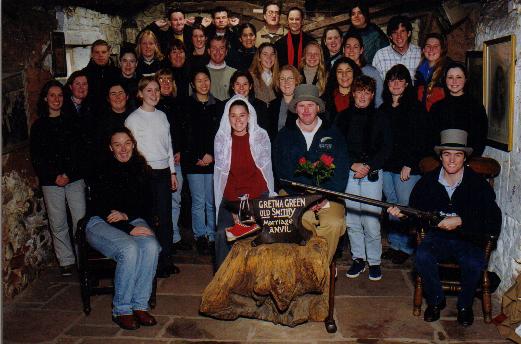 The Marriage...
Here we see the engaged couple get 'married'...
---
Some Cows, Gretna Green, 20.01.00
Taken behind the main Gretna Green complex, looking back into Scotland before we crossed back into England.
---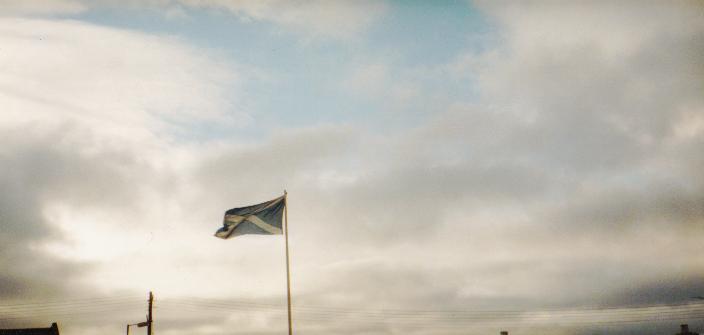 The Scottish Flag, Gretna Green, 20.01.00
Flying high above the Gretna Green complex.
---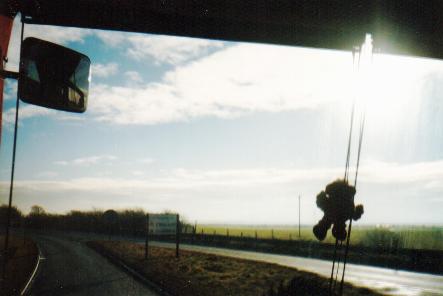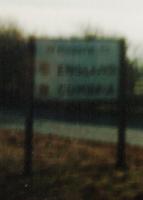 Scotland-England Border, 20.01.00
Coming back into England with a blurred close up of the sign.
---
Gretna Green lies just near the border of England and Scotland and is comprised by a few dwellings and a blacksmith's shop...
The story goes roughly like this...English people were forbidden to get married at a certain age and in Scotland they were allowed. Scottish law also made it plausable for a blacksmith to be the master of ceremony at a wedding. So what the English used to do was jump over the border and wed...to which there are many wonderful stories within the blacksmith museum. Of course blacksmiths in Scotland no longer do this but they do a mock ceremony for tourists like us and take photo's - for a fee of course...
This is also where our "married" couple got wedded on the anvil.
---
Onto the Lake District and Bowness-upon-Windamere...
---
Please sign ze Guestbook mon ami's...
---
The Benjamina Fund of The Judean People's Front