---
After visiting the grounds of Culodden it was time to head off to the capital of the Highlands, Inverness for the Buck's Night and Hen's Night of our soon to be married couple at Gretna Green. I think the local's thought we were a little weird, and we managed to convince the pub where we were celebrating that this was a real wedding...
---
---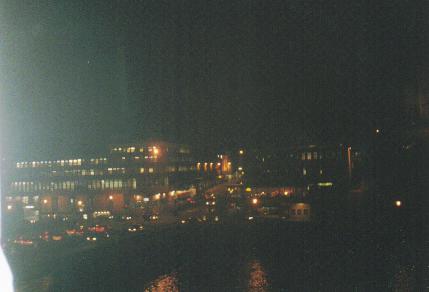 Inverness by Night, Inverness 18.01.00 AD
This is taken of Inverness' night life and the river to which we were staying on...there is also a castle - but it didnt come out in this picture....
---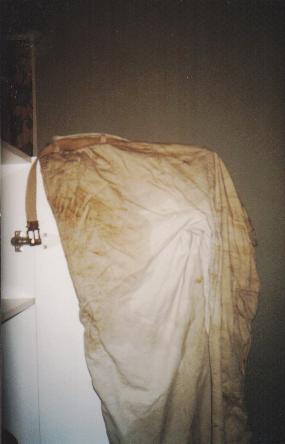 Heather Pants, Inverness, 18.01.00 AD
These are the pants I rolled down one of those massive hills in the highland in....its called "heather rolling" - and I felt very sick and wet afterwards...hopefully ill get a photo of my exploits up soon.
---
Inverness is not a highly publisised piece of history and basically all that I have managed to find thus far regards the Wars of Independence. This is one of the English cities which fell to Andrew Murray, and also the town to where he is said to have come from. However, it was a critical point, strategically as it heads Loch Ness and controls movement along this lake. As well as this it is known as the "capital of the highlands".
---
Onto the home of "Nessie", Loch Ness...
---
Please sign ze Guestbook mon ami's...
---
The Benjamina Fund of The Judean People's Front