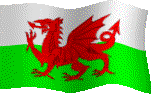 Welsh Towns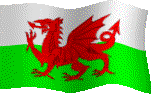 ---
Our last night was upon us, and although this was supposed to be a drinking night, I don't think any of us felt up to it. So it was to be a meal and a sleep by all reckoning...I have also included in this section some photos taken around Wales - and as of yet unsure where they came from...
---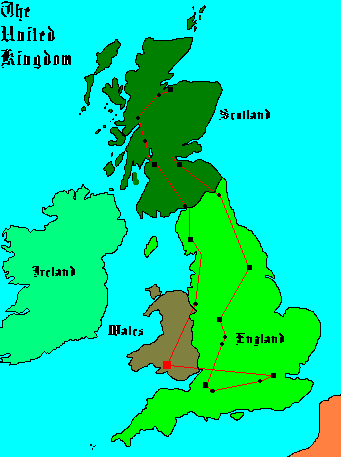 ---
Llanelli Hotel, 21.01.00 AD
The group on the last night at the hotel pub.
---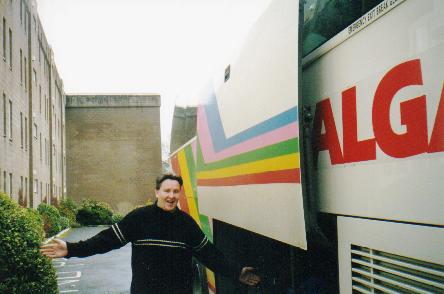 Contiki Bus, Llanelli, 22.01.00 AD
Guv - our tour bus driver.
---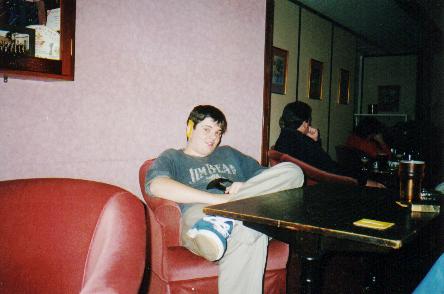 Llanelli Hotel, Llanelli, 21.01.00 AD
Myself and I just before retiring...
---
Some photo's from around Wales...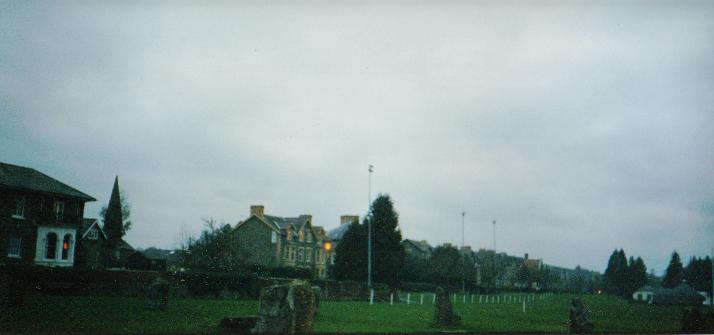 A mini-Stonehenge in a football field
---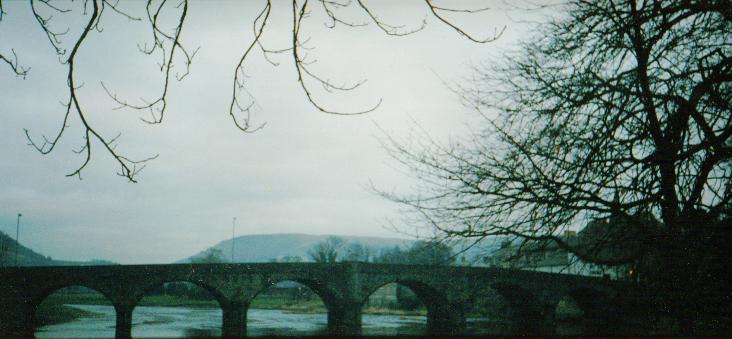 Bridge and River
---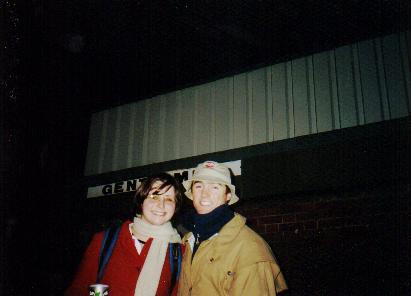 Greg and Tiffany in Welsh Town
---
There isn't at all much to tell about Llanelli based on the fact that after countless research all I can turn is bloody football, and I despise the sport so i'm not going to talk about it at all...why couldn't they play soccer?
So i'm going to talk about my favourite subject - castles!!! Wales is literally ice packed with castles, one being located in almost every town, as well as this there are ancient ironworks, abbeys and other structures namely coming from the medieval period.
---
On to Castell Cydweli...
---
Please sign ze Guestbook mon ami's...
---
The Benjamina Fund of The Judean People's Front