---
Places close-by to ski were very limited, the closest to Muncie that we knew about being in Nashville (IN) south-west of our location. It was a small resort and it hadn't snowed for awhile making skiing not 100%. Their grading systems are also very different to the one I had experienced at Thredbo, Australia. I must also say that I did a most admirable stack which was to find me going down this steep slope, losing control and then smashing into the tow-rope...here are some photos of me and Andrew on the slopes of Nashville Ski World Indiana.
---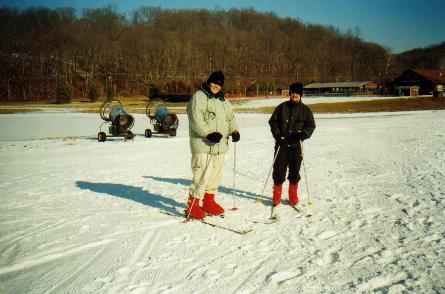 ---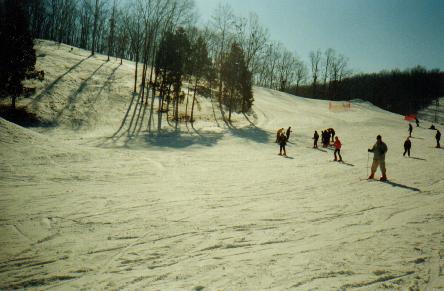 ---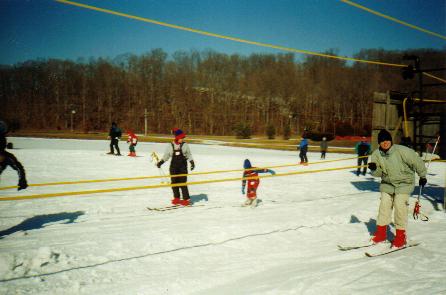 ---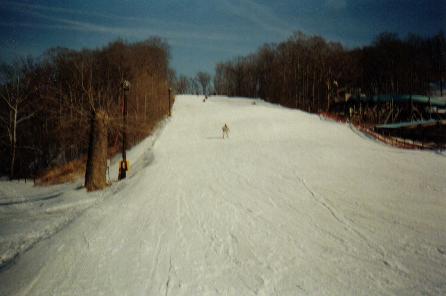 ---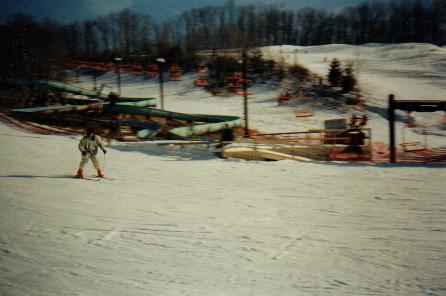 ---
[Muncie] [Indianapolis] [Fairmount] [Nashville]
[Indiana] [New York] [Arkansas] [Tennessee] [Illinois]
---
The Benjamina Fund of The Judean People's Front.
©BenjaminHorton.2000